If you're moving, you know there are a few dozen things on the "to do" list.
In addition to gathering your moving supplies, you've got to consider storage, transport, and move-in/out dates. Luckily, the professional, reliable team at Gallo can help you streamline everything.
A locally-owned and operated moving company, we offer a variety of top-quality moving services to fit your needs. Hire our residential movers to take your family from your old place to your exciting new home, or take advantage of our commercial moving service to move your business.
Here are just a few of the services we offer our clients:
Professional moving supplies. Whether you need boxes or packing tape, our team will point you in the right direction.
Storage solutions. Want to store some of your items? We offer a variety of storage solutions to suit your needs – including long- and short-term options.
Commercial and residential moves. Our team does it all. Contact us for commercial or residential moving services.
Packing. No time to pack? No problem. Our team offers professional packing services you can trust.
No matter what kind of move you're planning, or what services you need, you can always trust the Gallo team to treat you like family. We're proud of our legacy of customer service and integrity, and we look forward to helping you get where you're going.
Ready to get in touch?
Fill out the form below and we will put your estimate together
Book Your Move and Choose Your Special Offer
Get on the road with a team you can trust. For a limited time, we have two special offers for our customers: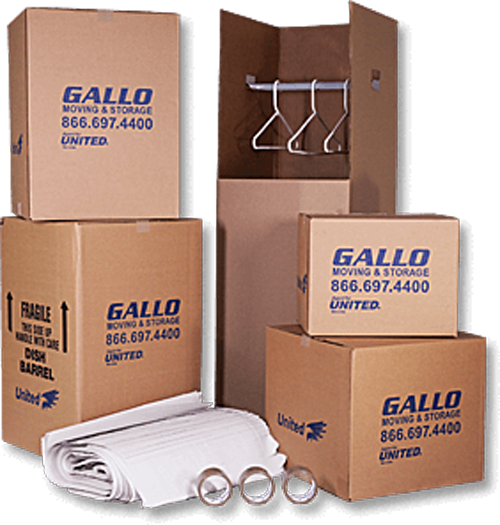 BOOK YOUR MOVE WITH GALLO
Receive a FREE preferred box bundle, $119 value, with FREE delivery
BOOK YOUR MOVE WITH GALLO
Receive a FREE month of storage in our state of the art storage facility